Warning
: Undefined array key "className" in
/srv/users/outsidesupplyonnewserver/apps/outsidesupplyonnewserver/public/wp-content/themes/astra-child/functions.php
on line
29
GO POWER INVERTER CHARGER SALE BEST PRICE
Looking for the best pricing on the web for the Go Power Inverter Charger. Outside Supply has them on sale. The prices include FREE Shipping in the US 48 States.
RV solar kits and inverter systems
Outside Supply has since the very beginning been focused on providing power when camping off grid. Boondocking as this is commonly called has been a passion of our owner. Working on the internet and traveling created a understanding for what it takes to take to successfully create a complete RV solar power system. For over three years, Outside Supply was run completely off-grid, powered only by the equipment we sell. Over this time period, we learned a lot of lessons on efficiency, battery banks, inverters and off-grid solutions.
Getting outside and seeing the world doesn't mean you can't have your Coffee Maker, TV and computer with you.
There are so many ways that an off grid power system can help you enjoy our state and national parks. Rainy days are the perfect time for RV movie night and dark clear nights are perfect for getting out under the stars with some hot cocoa. No matter where you are, there are ways to use your power system to accentuate your experience. Use the power of the sun to charge your batteries back up using solar.
Have a question about equipment or installation, give us a call at (We No Longer Take Phone Calls)
Due to the nature of our products, most of our customers order over the phone. We are glad to help with many questions including adding solar panels to you prewired RV and sizing the solar system for your RV. Inverter chargers are often a big discussion point in which we can help customers choose the right model to meet their needs.
We are now offering sales and installation of RV solar panel power systems including batteries, inverter chargers, solar panels, and charge controllers. We primarily represent Go Power for our equipment because we have found their equipment to be solid and their customer service to be amazing. We are a great source for Go Power's part selection and can build a custom complete solar power system using many of their parts.
Shop Complete RV Solar Power Systems with Lithium Batteries
Building and installing a reliable RV power system and setting the right expectations
Selling and installing solar charging and inverter systems in RVs is a balance of the right equipment and the right expectations. Many times a short conversation about what your offgrid power system can do and understanding its limits will help RVers enjoy and benefit from the power they produce from the sun.
Our website OutsideSupply.com is open and our new Waveland, MS RV solar installation center and retail store will be opening after construction is complete at:
Outside Supply, LLC
306 Coleman Ave
Waveland, MS 39576
Contact our office by phone at (We No Longer Take Phone Calls)
Our site should hopefully be a great resource for acquiring and installing your RV solar power system. We have also created another more universal guide on rv.solar.
Helpful articles on adding solar to your RV
We hope these articles on adding and operating your RV on solar panels, batteries and a power inverter will be helpful in your quest for the ultimate offgrid boondocking power system. We are here to help by phone if needed and are a small business who is passionate about RVing, camping and not having telephone poles in our sight 😉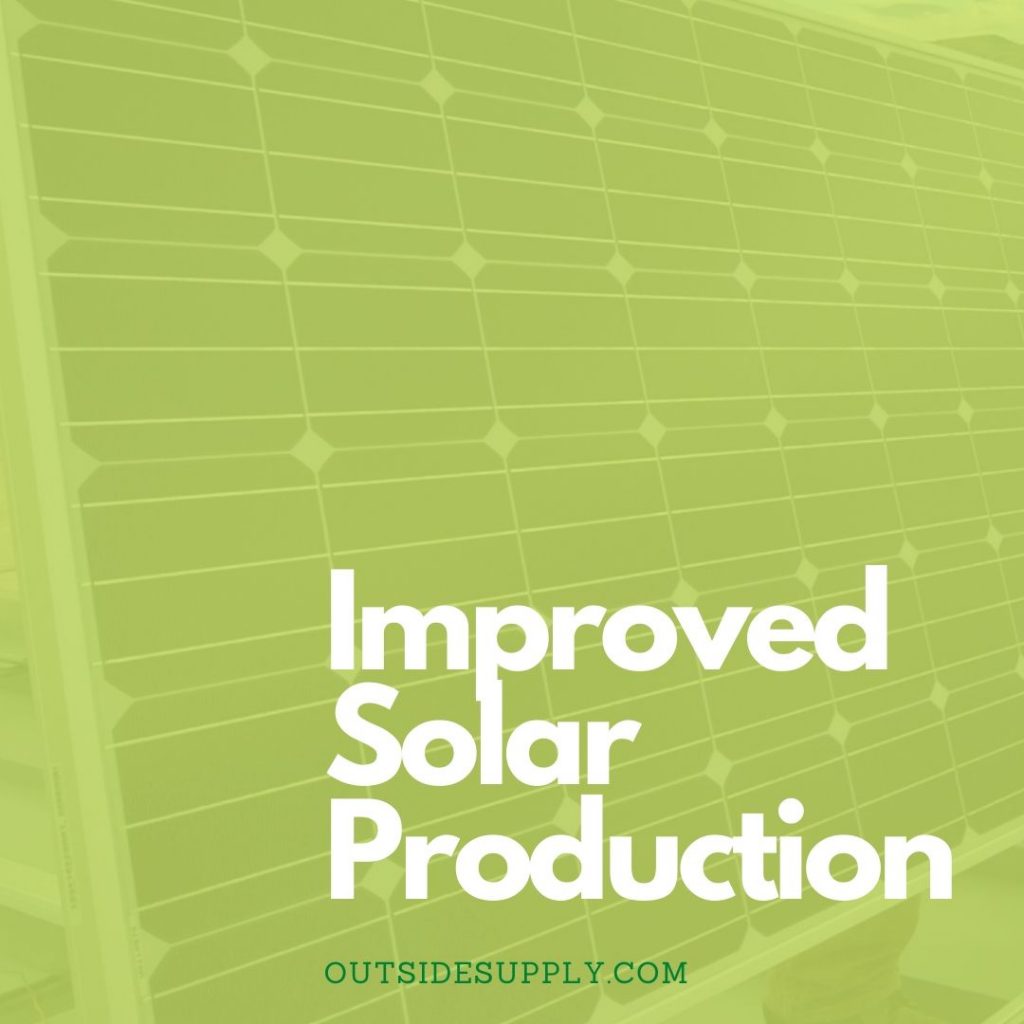 Updated July 2020 More efficient solar kits is what Go Power keeps striving for. They…