Warning
: Undefined array key "className" in
/srv/users/outsidesupplyonnewserver/apps/outsidesupplyonnewserver/public/wp-content/themes/astra-child/functions.php
on line
29
Go Power's solar panel efficiency increased! They have released their new 190 Watt solar module which updates their 170 watt module, which updated their 160 watt module. The same footprint of panel now gives you an extra 30 watts of power.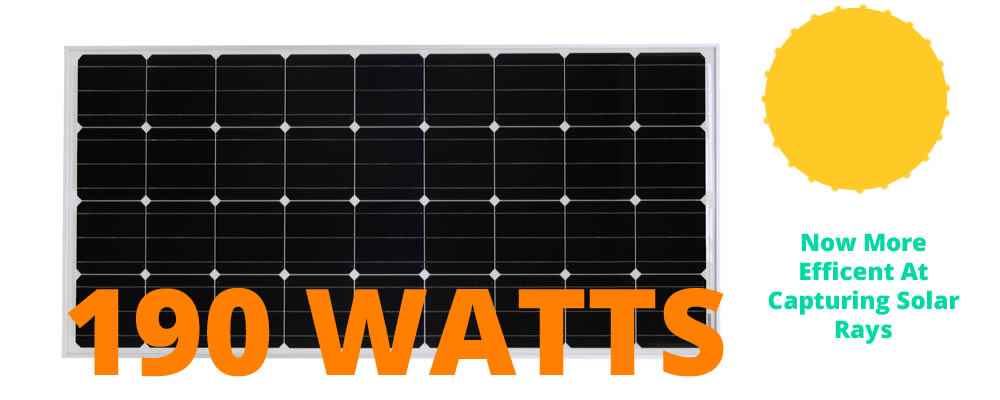 This panel is being used in many of their RV solar kits, thus every kit using this panel will now provide more power for individuals in their RV, Boat or Cabin. In the end, this panel will now allow a user to run their fans, lights, computer etc. that much longer per day.
The new panel is rated at 9.3 Amps and is 26.30″ X 59.06″ or 668mm X 1500mm in physical size. This will use the same layout guide as before.
25TH JUL 2019 BY CHAD WHITNEY
To purchase any of our RV Solar kits please visit us at http://outsidesupply.com/rv-solar-kits-and-panels/
A selection of pre wired solar kits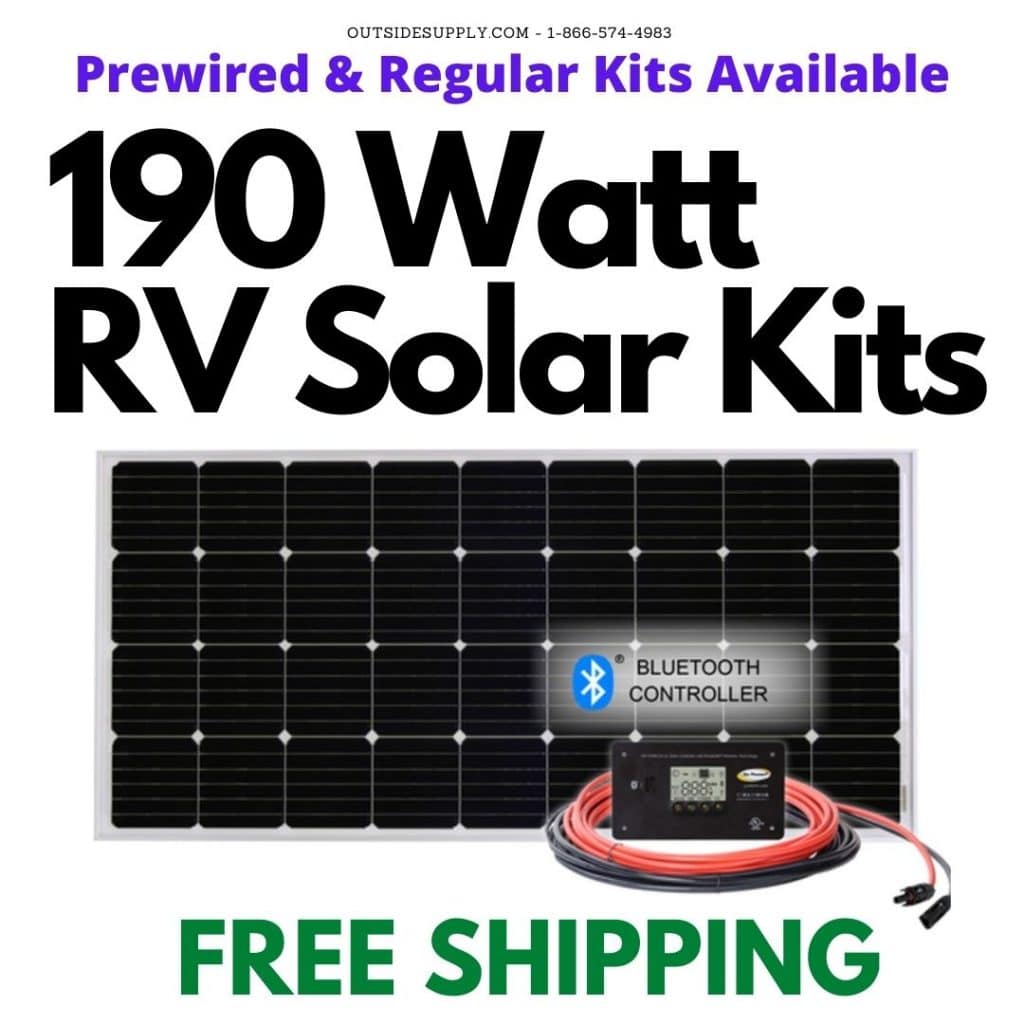 Regular RV Version 190 Watt Solar RV…
More Information on Panels from our RV solar guide
A selection of articles that may be helpful when building and installing a solar system in your solar ready RV.
Time to try out a few items we have changed on our Sprinter Conversion Camper…
This is a Pre-wired port. Our GP-PSK-SP accessory connects the Portable Solar Kit to this port.