Warning
: Undefined array key "className" in
/srv/users/outsidesupplyonnewserver/apps/outsidesupplyonnewserver/public/wp-content/themes/astra-child/functions.php
on line
29
We have sold tons of products to many cabin and cottage owners. Off grid solar cabin owners are a creative group of free thinkers. They have been a pleasure to sell and suggest Cabin Solar Kits for all these years. in this guide I hope to share some information on solar setups for cabins.
Our Cabin Solar Kits contain many of the following solar charging items:
Cabin Solar Kit Instructions
Cabin Solar Kit Panels
Basic Solar Brackets for Mounting on Cabin
Wire for standard Cabin Solar Install
Charge controller for managing Cabin Solar Kit
Most example in our solar guide for cabins will focus on cabins without other power sources other than their Solar Cabin Kit. There will be one example for a cabin with generator for additional power when the sun is not out or the load has temporarily gone above the production of the solar kits. Often when a secondary power source is needed, cabin owners will call Outside Supply to increase their system by adding another panel to their existing solar kits.
Read more at our Cabin Solar Guide
300 Sine Wave Inverter Solar Kit is a custom built highly efficient kit for Cabins…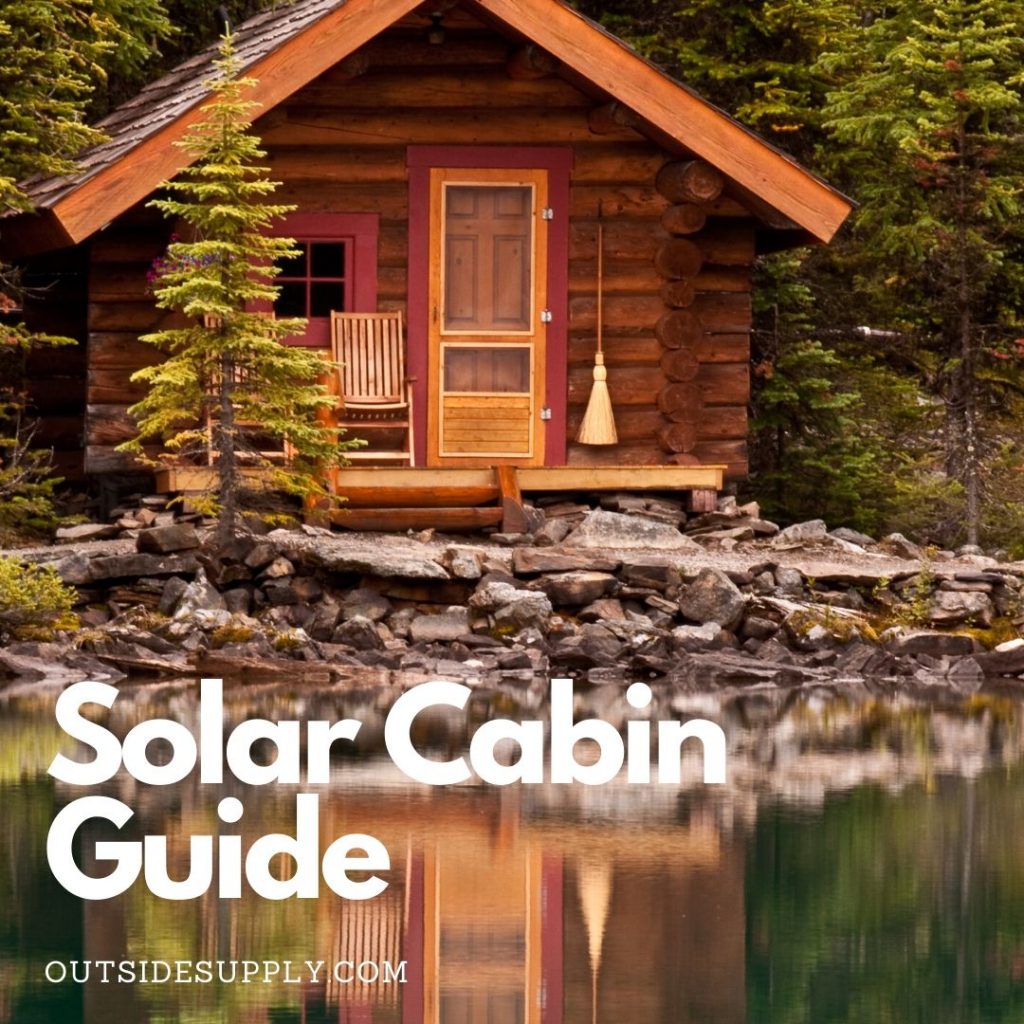 We have sold tons of products to many cabin and cottage owners. Off grid solar…
Our Cabin Inverter Solar Kit comes with the durable 3000 watt pure sine wave inverter…