Warning
: Undefined array key "className" in
/srv/users/outsidesupplyonnewserver/apps/outsidesupplyonnewserver/public/wp-content/themes/astra-child/functions.php
on line
29
RV battery bank sizing can be very confusing. Just how many batteries do I need in my RV battery bank to last all night? We, at Outside Supply, get this question asked quite a bit. There is no quick answer. First, you must determine what items in your RV you want to run and for how long. Take a few minutes to go over your priority items. This will ensure you get the most accurate and realistic answers for your RV battery bank.
Here are a few items to consider when looking to get an idea on RV Battery Bank sizing:
How many amps are you looking to draw per hour?
What devices are you looking to run?
What type of battery did you choose for your RV?
How many hours do you consider overnight?
Will you have a generator or some other type of secondary charger?
Will your load decrease during the night?
These questions will determine how large of a battery bank you will need. Depending on the battery type you choose and what items you run will determine how many Amp Hours your battery bank will need to be drained less than 50%. Many batteries should not be drained more than half way unless you like purchasing new batteries all the time.  Also look at making your RV power more efficient by adding LED lights and turning off loads when not in use.
Still need help? Pick up the phone and give us a call. We have been sizing RV battery banks for almost 20 years. We are what you would call experts in this area. Outside Supply prides itself on great customer service. Helping the customer get the right and most complete battery, solar and inverter system is what we strive to do. Look forward to chatting soon.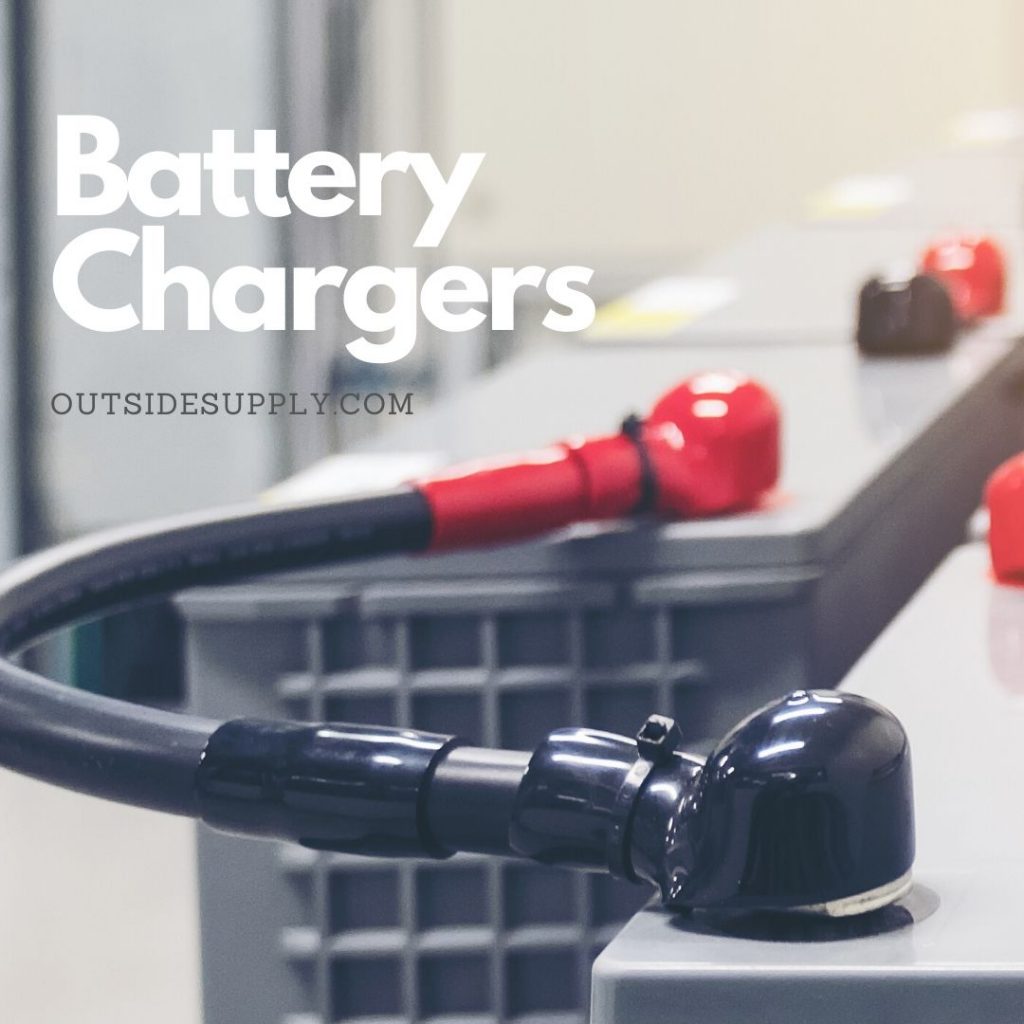 Battery Chargers or converters are often found in RV and off-grid applications. These units will…
Choosing a battery bank size for your RV is crucial in having enough power to…
RV battery bank sizing can be very confusing. Just how many batteries do I need…