Warning
: Undefined array key "className" in
/srv/users/outsidesupplyonnewserver/apps/outsidesupplyonnewserver/public/wp-content/themes/astra-child/functions.php
on line
29
Go Power has released their NEW 190 Watt solar module which replaced their 170 watt module. The 170 watt solar module replaced their 160 watt module. As you can see, there is a positive trend here with the efficiency of Go Power solar panels. The solar panel efficiency has increased and the footprint kept the same. The panel now gives you an extra 30 watts of power.
The 190 watt solar panel is being used in many of Go Power's RV solar kits, thus every kit using this panel will now provide more power for individuals in their RV, Boat or Cabin. The solar module being the same footprint also allows the customer to replace any older solar panel without having to figure out whether or not it will fit in the same space. In the end, increased solar panel efficiency will now allow the user to run their fans, lights, computer etc. that much longer per day.
The new more efficient solar panel is rated at 9.3 Amps. It measures 26.30″ X 59.06″ (668mm X 1500mm) in physical size. This will use the same layout guide as before.
A selection of pre wired solar kits
Regular RV Version 100 Watt Solar RV…
Still, need help with getting the right solar kit for your RV?
If you still have questions about adding solar to your camper trailer, motorhome or fifth wheel, give us a call at (We No Longer Take Phone Calls) or request a quote below.
Check out these other RV solar power articles
I get a lot of questions about the solar panel parts and components. So I…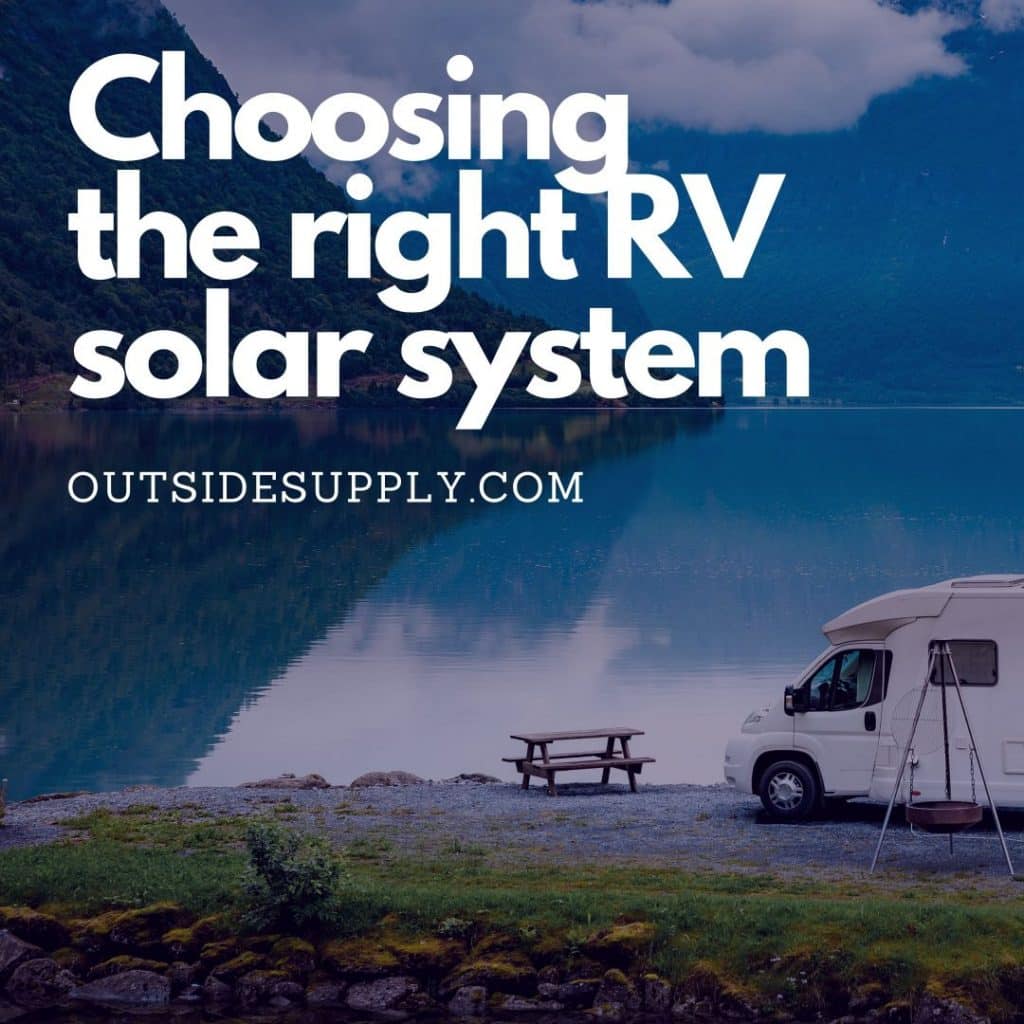 Elite System for Van Conversion Choosing the right system for your RV involves a couple…