Warning
: Undefined array key "className" in
/srv/users/outsidesupplyonnewserver/apps/outsidesupplyonnewserver/public/wp-content/themes/astra-child/functions.php
on line
29
Getting started on the process of RV solar requires knowing what assets you have to work with. One of the biggest assets an RV owner has is free uninterrupted roof space. Learn how to maximize open spaces and fit your solar panels into the open areas you have to work with. The more solar you can add will mean the more DC electrical power you can produce. This is why it is important to put on your thinking cap ahead of time and create an RV solar panel layout.
The items are just the main ones that can and will break apart your RV roof into smaller less usable spaces for solar panels:
Air Conditioners
Vents
Fans
Drain & Plumbing Vent Pipes
Skylights
TV Antennas
Exhaust Fans
Satellite Antenna
Roof Racks
AM/FM Radio Antennas
Port Holes
Panel layout requirements may cause the need for more cabling
Keep in mind that some RVs will have obstructions that require panels to be placed some distance apart. It may require you to order additional MC4 extension cables to make the necessary connections.
You can download a copy of our New Updated Solar Layout Guide Below
This kit has now been updated to include the new Go Power 190 watt solar panel kits. This guide will be really important when looking at kits like the AE-4 and AE-6.
Still need more help getting the right solar panel system for your RV?
If you have questions and need information on a solar panel charging system for your RV and how to best layout and configure your panels. Give us a call at (We No Longer Take Phone Calls) or fill out the form below and you will be contacted by one of our staff ready to build a system to meet your needs.
Learn more about getting the most our of your solar panels
Go Power is the brand of equipment that we really focus on at Outside Supply….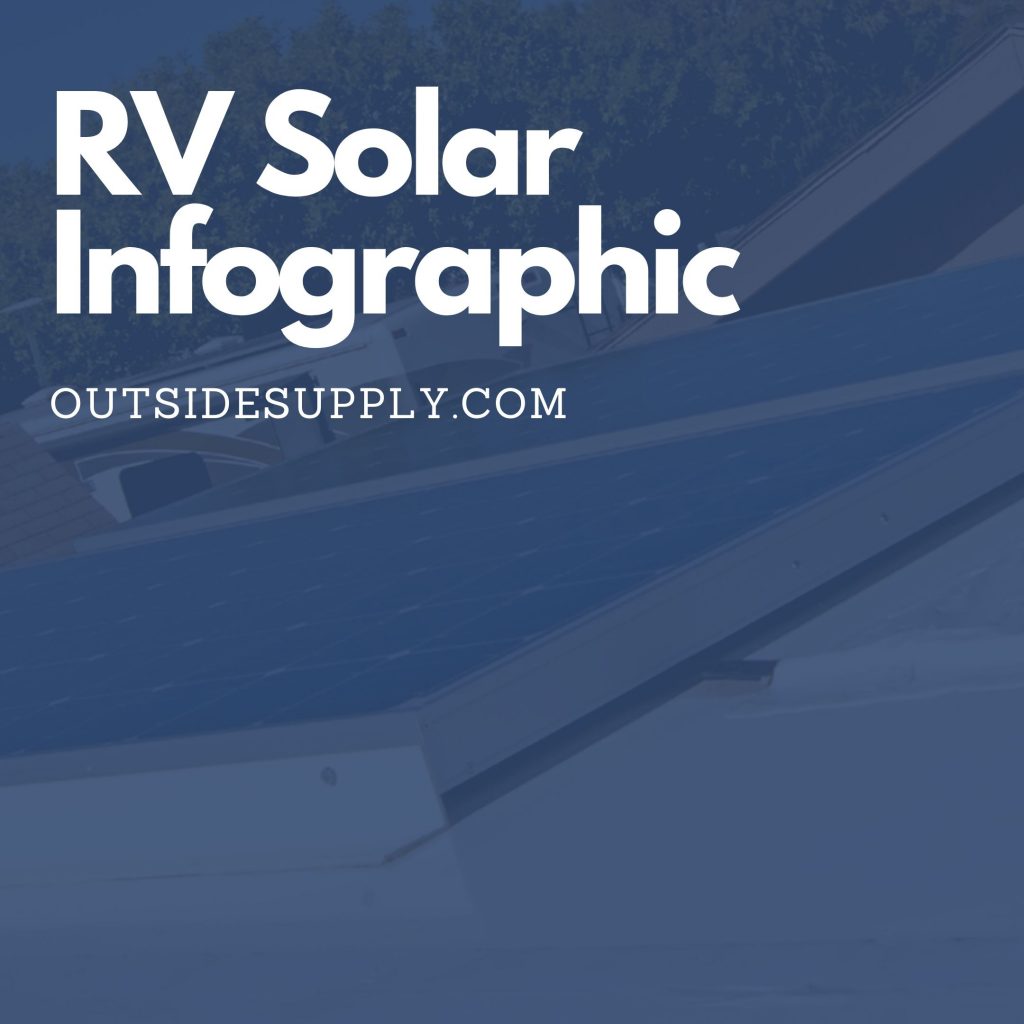 Offgrid Power Infographic – RV Solar Read this on rv.solar >
Many trailers, fifth wheels, Class C and Class A and B motor homes come prewired…