Warning
: Undefined array key "className" in
/srv/users/outsidesupplyonnewserver/apps/outsidesupplyonnewserver/public/wp-content/themes/astra-child/functions.php
on line
29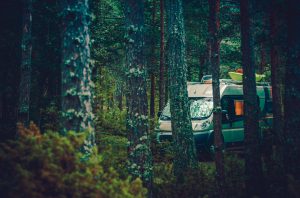 We are glad to carry a whole new selection of Complete RV Power Systems that contain most of the items you will need to have a complete off-grid solar system installed in your RV.
Needing to keep things running while camping has created mobile power requirements. Thus, RV solar systems have multiple components that make them ideal for boondocking off-grid in your RV
RV Solar Panels
Solar Charge Controller
Inverter Charger
High voltage solar circuit breaker
Batteries
Inverter Fuses
Inverter Wire
Protection Solar Fuse
UV Solar Wire
MC4 Solar Branch Connectors
Solar Mounting Brackets
Cable Entry Plate for Roof
Remote life has changed for work and adventure. For instance, over the years the need for power off-grid has grown with more people working from home due to Covid-19 and the Digital economy. With the changes, many people have transitioned home and work into more fun by traveling and working remotely in their RV.
A few RV power system complete packages
A few choices of systems that inverter charger, and RV solar panels and charge controller for providing power when off-grid camping or boondocking. There are so many reasons to want to go away from everyone in nature. You can still take many of the conveniences of home with you. Many new RVs that only come with Residential Refrigerators installed. RVs like this will need a complete power system to keep the fridge running when away from power. As a result, these units will often have an inverter for the fridge but may need an inverter charger for the entire coach. Build the right system for you.
Do you still have RV solar power system questions?
If you still need help choosing the right system, give us a call at (We No Longer Take Phone Calls) or fill out the quote form below. Once you complete the request, we can help you choose the components and size of your solar array, battery bank, and inverter. We can provide a quote on components and even installation at our new Installation center.
A full selection of complete RV solar power systems with AGM batteries for the house…
Learn more about adding solar panels to your RV
Here is the most asked question we receive on our site about RV Solar. Q: How…