Warning
: Undefined array key "className" in
/srv/users/outsidesupplyonnewserver/apps/outsidesupplyonnewserver/public/wp-content/themes/astra-child/functions.php
on line
29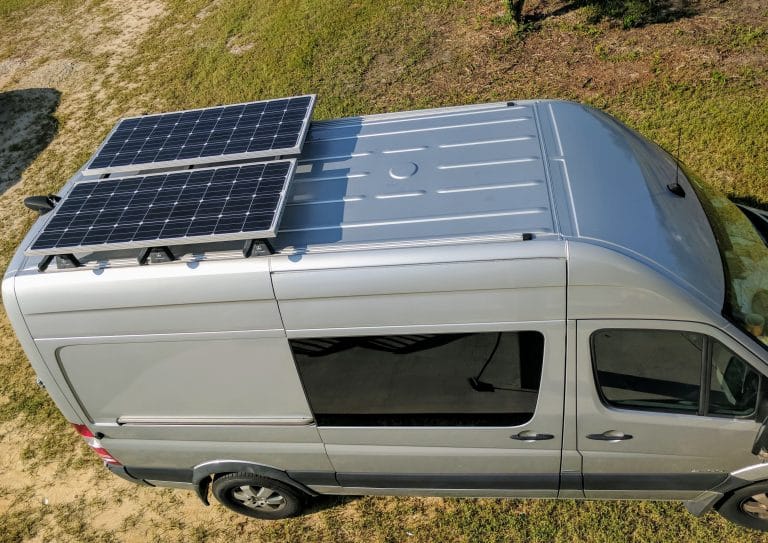 We know what its like to convert your van into an exciting vehicle for road trips and dry camping. Our conversion van solar kits are designed just for that purpose. We have been working with people for a decade to help outfit their conversion vans for the open road. We always suggest putting as much solar as you can or need on the roof in a permanent mount first. This is the easiest most cost effective way to get solar.
However, if you don't have any room the portable solar kits are the next best thing. We are excited about these new kits from Go Power! They are made for the adventurer that doesn't have a lot of roof space. You can even park in the shade and pull this portable solar kit out in the sun to charge your batteries. We have state of the art solar kits for your roof that will also tie into these portable kits for extra amperage. Nothing better than staying powered up while you're on the open road or off grid camping. These kits can help you keep some of the comforts of home and also save you on fuel used in a generator or on overnight lodge fees. You can virtually camp anywhere with these solar units. As long as the sun is shining, you'll be ready for anything.
Heading out on the road with a van solar package
Recently, I spoke with my friend Russ about his concerns with driving the long mountainous roads of Colorado. He said he wanted to be able to dry camp and stay powered up on the road. I told him not to worry, because with these amazing solar power kits you can keep going without plugging up too electricity. As long as you keep the batteries charged you won't have any issues! These kits put out an amazing 5.4 Amps! Russ was very happy with his solar kit.
Below is selection of kits that will work on many conversion vans for a rigid roof top install. This is the best option for conversion van solar kits if you have the roof space.
A selection of pre wired solar kits
Free Shipping in US 48 States. This…
Still, need help with getting the right solar kit for your RV?
If you still have questions about adding solar to your camper trailer, motorhome or fifth wheel, give us a call at (We No Longer Take Phone Calls) or request a quote below.
More Information on Panels from our RV solar guide
A selection of articles that may be helpful when building and installing a solar system in your solar ready RV.
We are constantly talking to customers who are concerned that the RV solar panels they're…
Go Power Install Kit Power inverter install kits by Go Power come in 5 different…