Warning
: Undefined array key "className" in
/srv/users/outsidesupplyonnewserver/apps/outsidesupplyonnewserver/public/wp-content/themes/astra-child/functions.php
on line
29
Matching a power inverter for your solar setup requires a couple of factors. First, look at how much wattage you're going to be using in your RV or Travel Trailer. Everything from your blender to lights and microwaves can be a factor. They all can draw power even when turned off. The best thing to understand is you're not going to run a refrigerator, freezer, air conditioner, or heater unless you have a high-efficiency unit, and even then these pieces can draw a lot of power. We usually recommend an inverter charger for most RVs, Travel Trailers, and Fifth Wheel Campers. We recommend that if you're running over a 2000 Watt load the 4000 Watt surge capacity of this power inverter will cover the few second overages.
A lot of times we tend to focus on the wattage of our RVs and for good reason, but we should also look at the reliability of our battery chargers in relation to the inverters drawing power from the batteries. If your battery charger and solar array are charging the batteries quick enough then you don't necessarily have to worry about running out of power. Be careful though not to deplete your battery bank without a backup power source like shore power or solar power. Don't be left in the dark. Call Outside Supply with any questions! And Get Outdoors Ya'll.
A selection of pre wired solar kits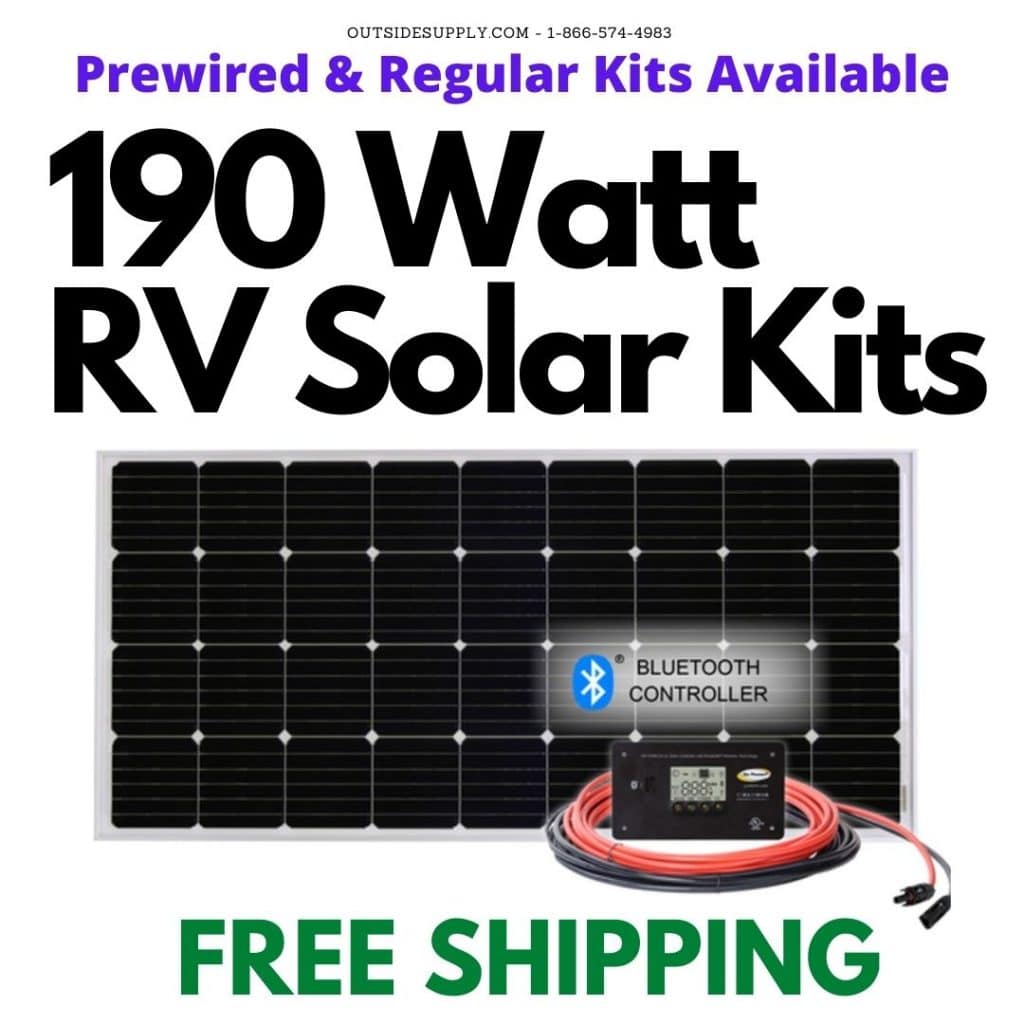 Regular RV Version 190 Watt Solar RV…
Check out these other RV solar power articles
Go Power 30 Amp Charge Controller The all-new lithium compatible Go Power RV solar charge controller allows…
We love our coffee. We also love the simplicity of an electric hot water kettle….