Warning
: Undefined array key "className" in
/srv/users/outsidesupplyonnewserver/apps/outsidesupplyonnewserver/public/wp-content/themes/astra-child/functions.php
on line
29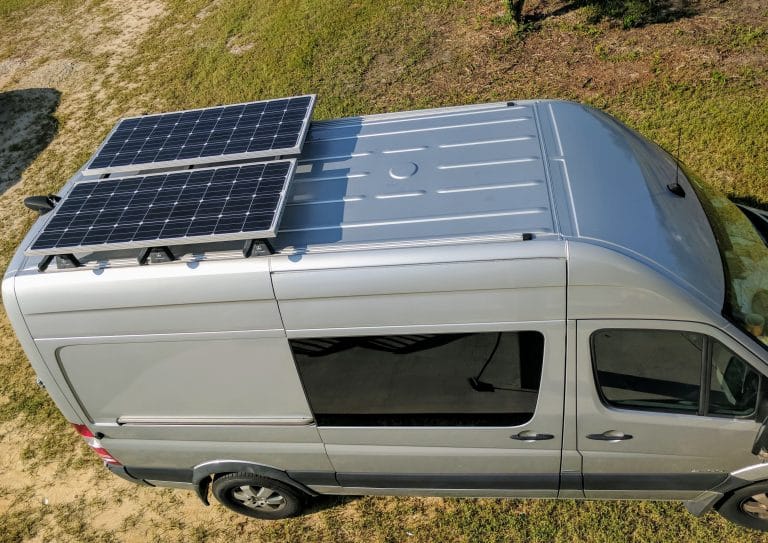 Solar budgeting is an important factor in any RV owner's plan. The key to planning a budget for solar is seeing what you can spend versus how much roof space you have. If you have tons of roof space but don't want to spend the money on solar panels then you could opt for a high efficiency 100 or 190 Watt Solar Panel, keeping in mind you could install an expansion kit later. If you don't have the roof space, you could also get a portable solar kit to put in the sun while you're parking in the shade. Also, you need to think about a proper automatic transfer switch, power inverter, battery charger and accessories. Go Power has a whole line of products for your RVs, Travel Trailers, Fifth Wheel Campers and Cabins. There are so many options therefore solar budgeting is key.
Looking at the wattage you'll need to run your RV or travel trailer is key to seeing what kind of solar kit and inverter you'll need. Most people run on a 12 volt system which is easy to setup. We also have chargers and accessories for 24 volt and higher voltage systems. We at Outside Supply are committed to getting you the best products possible for the best price for your specific setup. We offer pre sales support and installation help along with our RV Solar Guide. The warranty on our Go Power equipment will help protect your investments for your RV or travel trailer setup. Let us know what we can do for you today!
A selection of pre wired solar kits
Free Shipping in US 48 States. This…
More Information on Panels from our RV solar guide
A selection of articles that may be helpful when building and installing a solar system in your solar ready RV.
Solar RV System Efficiency Tips and Tricks for increasing battery life and maximizing charging from…
Calculating how much solar you might need for your RV is little bit of a…