New GP-SLIM-100-E Go Power! Expansion kits feature Solar Branch Connectors (multi-contact) for parallel wiring between our solar kits. This interlocking system allows for simple installation that is reliable and safe.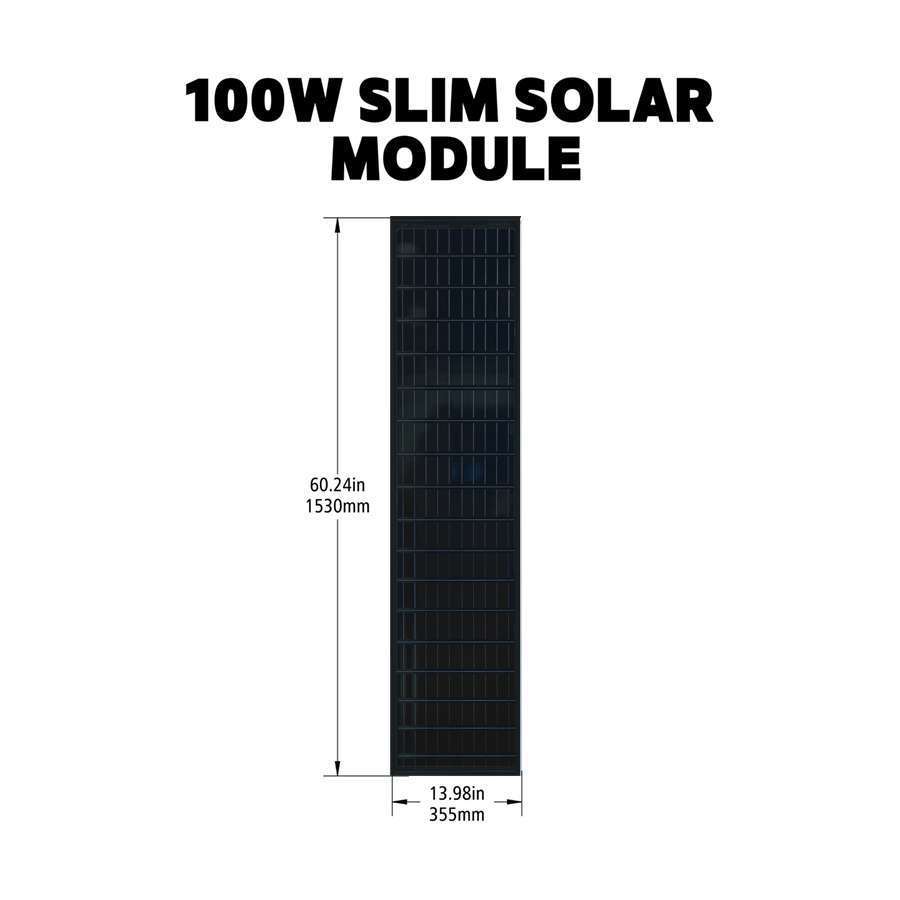 Solar Expansion Kit Features:
Rigid, 100 watt, 4.73 amp solar module
Panel dimensions: 13.98 x 60.24 x 1.58 in
25-year power output panel warranty
Includes 25' solar output cables and mounting hardware
Slim 100 Solar Panel Spec Sheet
Shop Go Power Slim Rv Solar Kits and Expansion panels
The slim models may be what you need to increase your off-grid solar output. As the slim panels hit the market. You will find more and more offerings for them.